Heads Up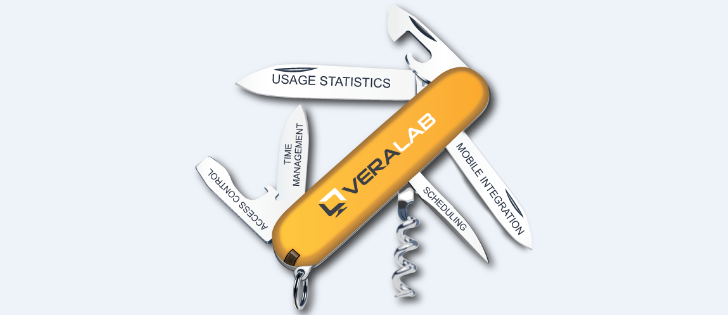 VeraLab Becomes Gold Sponsor of LabMan 2015 Conference at the University of North Texas, Denton
University of North Texas is hosting the 16th annual Academic Lab Manager Conference (LabMan), and VeraLab is proud to be the Gold Sponsor. We want to welcome all interested to attend our workshop and presentation.
Schedule
VERALAB - All in One Computer Lab Management Solution
Tuesday, June 2, 9:00am - 10:00am
Is it easy to install and configure Lab Management System?
What features and fuctionality are available out-of-the-box?
Is there an automated solution that helps to gather usage statistics and drive cost savings for my organization?
If any of above questions ever crossed your mind, then this VeraLab Workshop is for you. During the workshop, a VeraLab Expert, leveraging best practices, will work with you to demonstrate all-in-one Computer Lab Management solution, application deployment scenarios, and come up with recommendations for a rapid, effective, and risk-free implementation.
Presentation: VERALAB as a Computer Lab Management Framework
Thursday, June 4, 9:40am - 10:30am
Web based application with user friendly graphical interface
Fast and easy implementation
Integration with Mobile Apps
Customizable to suite specific environment requirements
VeraLab Suite is a collection of user-friendly interfaces and tools designed to increase productivity and efficiency in Computer Lab and Library environments. Every computer lab facility is different. Learn how to set up and customize VeraLab to tailor it to individual requirements using a 'Swiss army knife" approach. The session will also demonstrate how VeraLab can integrate with Mobile Applications and some other new features on our road map.
For more details about this year conference agenda please visit
LabMan 2015 Program
page.